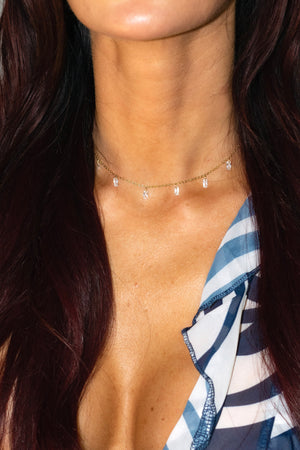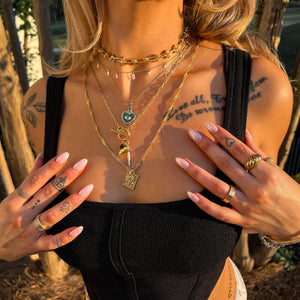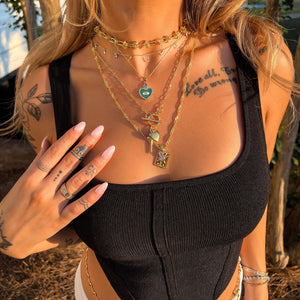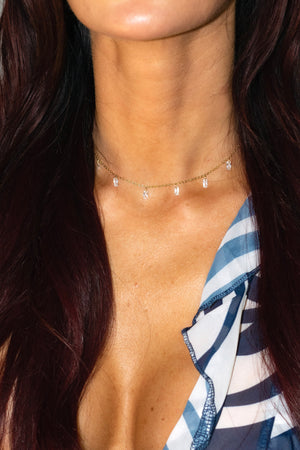 KYRA
HAND CUT AND HANDSET RECTANGULAR CZ's DROP NECKLACE ON AN 18K GOLD LAYERED ROLO CHAIN. 14" LONG WITH ADJUSTABLE BASE OF AN ADDITIONAL 2" IN 18K GOLD LAYERED EXTENSIONS, HELD TOGETHER WITH 18K GOLD BONDED LOBSTER CLASP.
MODEL HAS IT PAIRED WITH MILA BARBED WIRE CHOKER, GIA GREEN EVIL EYE PENDANT NECKLACE, ALANA HEART LOCKET AND DAGGER TOGGLE NECKLACE ALONG WITH MIRANDA PENDANT NECKLACE.
ALL PIECES ARE E-COATED (ELECTROPHORESIS PLATING) E-COATING PROVIDES AN ADDITIONAL BARRIER WHICH ADDS LONGEVITY TO PRODUCTS ENSURING IT LASTS LONGER WITHOUT TARNISHING.
Handmade